About the Program
Seattle Central College's Seattle Maritime Academy offers a Marine Deck Technology program that combines practical shipboard experience with classroom instruction to help you learn the theory, design, operation and maintenance of deck equipment and applied navigation skills.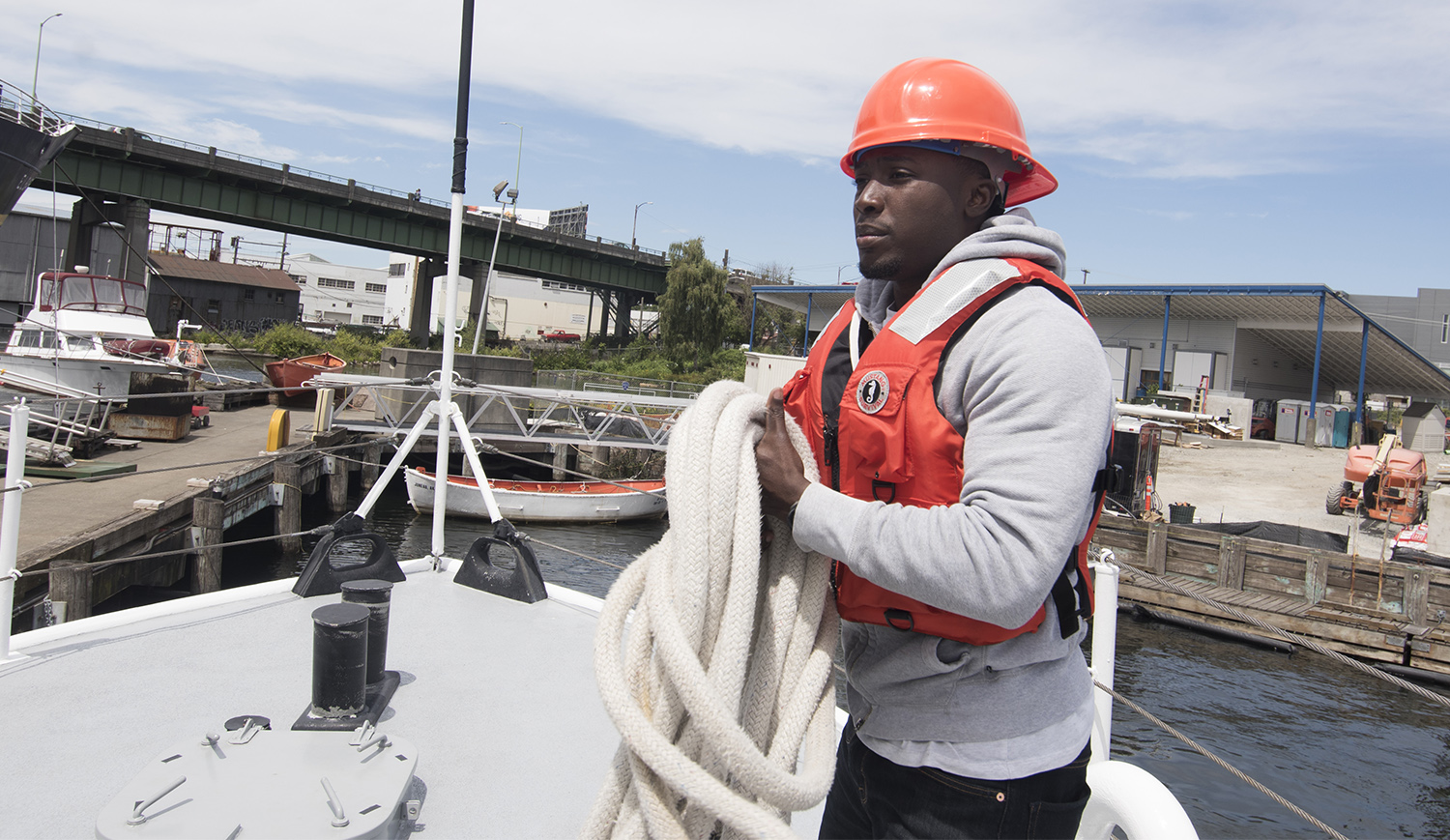 Career Opportunities
As maritime industry employers like the Washington State Ferries face a shortage of deckhands due to an aging workforce, demand for graduates of a U.S. Coast Guard approved training programs is growing. 
The Marine Deck Technology program can prepare you for a position as an Able Seaman, which is your first step in an exciting career in the deck department that could one day lead you to the wheelhouse as a mate or a captain of a vessel. As an Able Seamen on vessels, you will need to know how to:
Stand watch and steer the ship
Do routine maintenance
Keep the inside of the ship clean
Handle lines when docking or departing
Tie barges together when they are being towed
Load and unload cargo
Assist passengers, as necessary
Intensive Education
Our expert instructors, with extensive maritime experience, will help you gain practical experience working in our advanced training facility equipped with simulation labs and aboard our fleet of vessel. You will build skills in navigation, marine math, vessel handling and seamanship, and practice applying those skills during an at-sea internship. As a graduate of the Marine Deck Technology program, you will be well-prepared to launch a maritime career.
Gainful Employment
Learn more about this program's Gainful Employment information (pdf).

My favorite part of the Deck Program is that they have a vessel to take us out on. It really helps to apply the material that we are learning in a classroom to what will be expected at a job. They do a really good job at making things realistic and preparing you for the workforce after you graduate.
Malin Lunsford, Marine Deck Technology student